Hi



Save your dog's life with dog first aid!

Whether you're new to dog ownership, or a long-time friend; have a puppy, or care for a senior dog; own a purebred, or a cross from the rescue center; regardless of your situation, your dog is precious to you.

You want only the best for your dog, just like you want the best for every member of your family. This newsletter has the information and resources you need to give your dog the best -- the best of health, the best of safety, the best of lifelong well being.

With some prevention and some planning, you can keep your dog healthy and safe, for years to come.

If you find this newsletter useful, please do a friend and us a big favor and "pay it forward." Forward this issue to all the dog lovers you know. Dogs everywhere will thank you for it!

If a friend passed this issue along to you, and you like what you read, please subscribe by visiting...

Dog First Aid 101

You and your dog will both be glad you did.
---
I need your help.
I have a page on the website that is for my readers to tell their dog story. My hope was to have people tell their story so it might help someone else with the same problem. But lately there has not been any activity on this page. Could you please look at this page and contribute something if you can.
Thank You
Click here to share your dog story
Table of Contents
Water Safety For Your Dog
---
Summer is a great time to enjoy the water with your dog. Whether you like boating, fishing or just taking a dip in the pool, your dog probably wants to do these things with you. But, do you know how to keep your dog safe in the water?

Many dogs are natural swimmers but that doesn't mean that yours is. There are many dogs that have some natural fear of the water. That means that you can't just assume that the first time you take your dog out to the lake or even the swimming pool that he will hop in and start dog paddling.

You should also keep in mind that dogs come in all shapes and sizes. It's not easy for some dogs to swim because of the way they're built.

A Newfoundland or a Portuguese Water Dog, or a Labrador Retriever, have dense, water-resistant fur that sheds water. The Newfoundland and the Lab carry a little extra fat that can keep them warm in cold water.

The Lab has a tail like a rudder to help him in the water. The Portuguese Water Dog has webbing on his paws that helps him paddled in the water. Not all dogs are built to be champion swimmers like these dogs.

If you plan to have your dog near the water the first thing you should do is get him a proper life jacket for dogs.

Yes!

They do make life vests for dogs!

They are made from the same material as the life vests for humans. You can order them online or you may find them in a pet superstore.

NEVER allow a dog to swim unattended. If you have a pool you should always keep a gate to the pool closed or keep the pool otherwise off-limits to your dog.

Swimming is a lot of fun for dogs but dogs can and do drown. Please be careful about allowing your dog near water.

It's A Dog's Life - YOUR Dog's!
---
Check out this FREE Dog First Aid Coloring Book
---
---
This store is the Only Natural Pet Store
---
First Aid Spray for Dog Wounds
Cleans cuts and wounds, prevents infection, speeds healing
* Effective natural antiseptic * Prevents infection of cuts, wounds and stings * Relieves pain of injuries and skin problems * Promotes faster healing of dog wounds * Treats insect stings, reduces inflammation * All natural, no harsh chemicals, non-toxic * Convenient spray

Canine First Aid Kit - Dogs
---
---
House Training your Dog: Getting it Right the First Time, in No Time.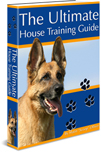 ---
---
---

Just added a New page that you can use to send


Free Ecards to all of your friends.

---
Also don't forget about

Free Dog Coloring Book and Other Free Stuff at Dog First Aid 101

---
Please consult the following website if you require further assistance, help, advice or if you have any questions relating to pet first aid.
---
If you want to make a website like Dog-First-Aid-101 take a look at this video it will show you how. Video of the day


---
Comments? Ideas? Feedback?
We want to hear from you with your complaints, compliments or suggestions. That's the only way we can make It's A Dog's Life YOUR Dog's! more useful for you.
Have something to tell us? Click on Reply in the menu and tell us what you think!
---